Q: Can I ask God for forgiveness too much ? I feel guilty asking for the same things...
Monday, November 24th, 2008 at 12:00 AM by Ruth Tynes / Online Editor / InTheTimes.com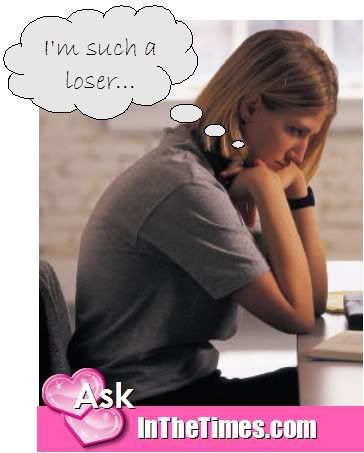 Ruth: "Repent and be baptized, every one of you, in the name of Jesus Christ for the forgiveness of your sins. And you will receive the gift of the Holy Spirit." (Acts 2:38, NIV
)

Asking God to forgive us of our sins is central to salvation. "There is no difference, for all have sinned and fall short of the glory of God, and are justified freely by His grace through the redemption that came by Christ Jesus." (Romans 3:22-24, NIV
)

Once we have received God's salvation, He gives us the gift of the Holy Spirit, "the Counselor, the Holy Spirit, whom the Father will send in My name, will teach you all things and will remind you of everything I have said to you." (John 14:26, NIV
)

Use the Holy Spirit's help! Ask God to help you do the following:

#1- Write down the areas that you struggle with.

#2- Find out what God has to say about these issues by reading the Bible. Use a Bible Concordance to help you find specific verses on the areas you struggle with.

Below are two very helpful and easy to read/use Bible Concordance's:


(click the Photos above to get a closer look)

#3- Develop a plan of action! Examine why you slip in these areas—isolate the who, what, when, where, why, and how's.

Know that you can never exhaust the forgiveness of God! "neither death nor life, neither angels nor demons, neither the present nor the future, nor any powers, neither height nor depth, nor anything else in all creation, will be able to separate us from the love of God that is in Christ Jesus our Lord." (Romans 8:38-39, NIV
)

In Matthew 18:21-35, the LORD gives us a pattern for forgiving each other, saying that we should "forgive your brother from your heart" This pattern carries over into our asking the LORD for forgiveness...it must be heartfelt! Often times we say, 'I know that God loves me and that technically, He has to forgive me. So, I'll just sin anyway...because He has to forgive me when I eventually ask for it.'

"Do not be deceived: God cannot be mocked. A man reaps what he sows. The one who sows to please his sinful nature, from that nature will reap destruction; the one who sows to please the Spirit, from the Spirit will reap eternal life. Let us not become weary in doing good, for at the proper time we will reap a harvest if we do not give up." (Galatians 6:7-9, NIV
)



>>> Like Ruth's headband ??? Get yours exclusively at ITT girl couture !!!

* Originally published in the July 11, 2008 issue of In the Times magazine. Copyright 2008. All rights reserved. This article may not be reprinted or posted without written permission from the author. Please contact for reprint permission.
I Always Fall Asleep When I Read the Bible !
Is there a certain amount of time that I should read the Bible everyday ?
Want more Fashion + Entertainment + Faith + Fun ???
Check out In the Times magazine !!!