Church Trouble
Wednesday, November 19th 2008 at 11:24 AM by Ruth Tynes / Online Editor / InTheTimes.com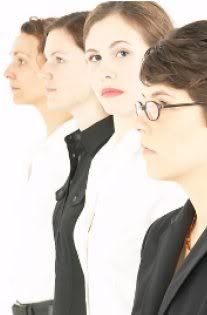 Q: Why does it seem like some of the biggest spiritual battles take place at church and within the church body? I don't have half as much trouble outside of the church!

A: Our LORD Jesus Christ knows about church trouble and drama more than anyone else! Read through The Gospels (the books of Matthew, Mark, Luke, and John in the New Testament portion of the Bible) and you will see that Jesus' daily life consisted of constantly dodging trouble started by none other than the church body--pastors, leaders, and congregation members!

If you wanted to tear something down, where would you strike? The heartbeat, the life source, the breath, right? Jesus says in Mark 3:24-26, "If a kingdom is divided against itself, that kingdom cannot stand. If a house is divided against itself, that house cannot stand. And if satan opposes himself and is divided, he cannot stand; his end has come."

The LORD goes on to say, "The thief comes only to steal and kill and destroy; I have come that they may have life, and have it to the full." (John 10:10)

"I urge you, brothers, to watch out for those who cause divisions and put obstacles in your way that are contrary to the teaching you have learned. Keep away from them. For such people are not serving our LORD Christ, but their own appetites. By smooth talk and flattery they deceive the minds of na´ve people...be wise about what is good, and innocent about what is evil." (Romans 16:17-19)

Many people make the mistake of deciding to drop out of church all together and become bitter towards 'church people' when church trouble comes. Hebrews 10:25 encourages Christians to do as Jesus did, stay faithful to your local church attendance! Jesus was more than aware of the trouble directed towards Him within His local church body. But, our LORD continued to live triumphantly for God!

The LORD's instructions found in Matthew 5:44 gives us the greatest payback plan for those who cause church trouble in our life, "Love your enemies and pray for those who persecute you"

The Christian life is hard, but always remember Jesus words in Matthew 10:24-26, "A student is not above his teacher, nor a servant above his master...If the head of the house has been called Beelzebub, [the devil, evil] how much more the members of his household. So do not be afraid of them."

Great question!
RUTH

* All verses are from the

(NIV)
translation of the Bible!




* This is an excerpt from the book InTheTimes.com Q&A by Ruth Tynes. Copyright 2008. It may not be reprinted or posted without written permission from the author. Please contact for reprint permission.

tags: christian faith church denomination trouble conflict problems, tween pre-teen teen teenage teenager young adult girl magazine web site blog e-zine christian faith-based biblically-based, q&a question and answer, advice tips ideas




>>> CLICK HERE TO READ MORE



InTheTimes.com Pop Radio / ITTpop Radio


Listen to
Christian-based
Pop Music
@

ITTpop Radio

!

* Watch some of our InTheTimes.com Interview Promo Videos !


Web Site Designed and Maintained by In the Times Public Relations / Copyright 2008 In the Times Public Relations. All rights reserved.