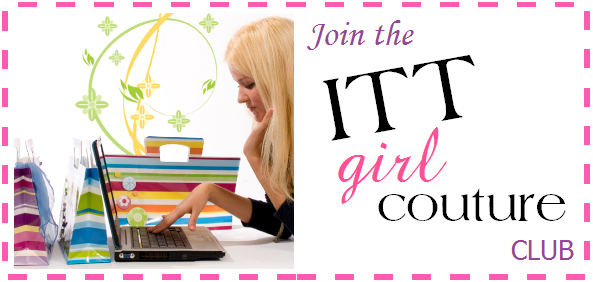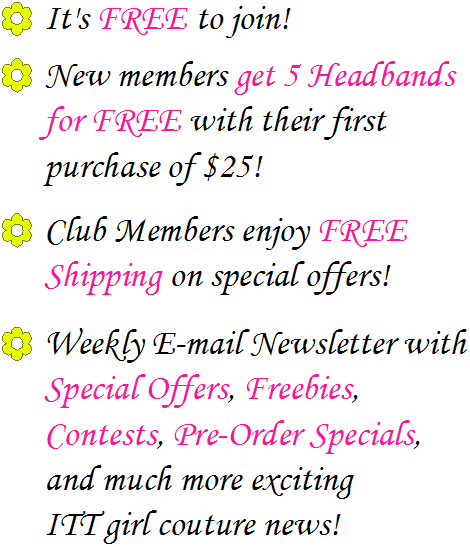 Sign up for your FREE membership to the ITT girl couture Club!
(If you are under 13 years of age, ask a parent/legal guardian to register. No information collected by ITTgirl.com is sold to outside parties.)
All information entered must be valid in order for a free membership to be entered in your name.